Attending the Natural Food Products Expo West 2020 (Postponed)
Updated March 4, 2020 - (Show Postponed)
We are very excited to announce that Chi Chi Pepper Products, Inc. will be attending the Nature Products Expo West in Anaheim, CA. The "Super Bowl" of natural food trade shows. 100,000 industry people from over 80 different countries!
After one year in the food business, our sales have been growing quickly From local Las Vegas Farmer's Markets, Amazon, our website, we have an ever growing list of fans. It is clear that people love our all natural chili oils!
How can we get it to all the consumers and reach them faster? By making them available in your favorite local grocery stores of course.
We have just completed rebranded our products, re-designed the labels with fun, bold colors, and have changed to new jars that are stylish, and unique looking.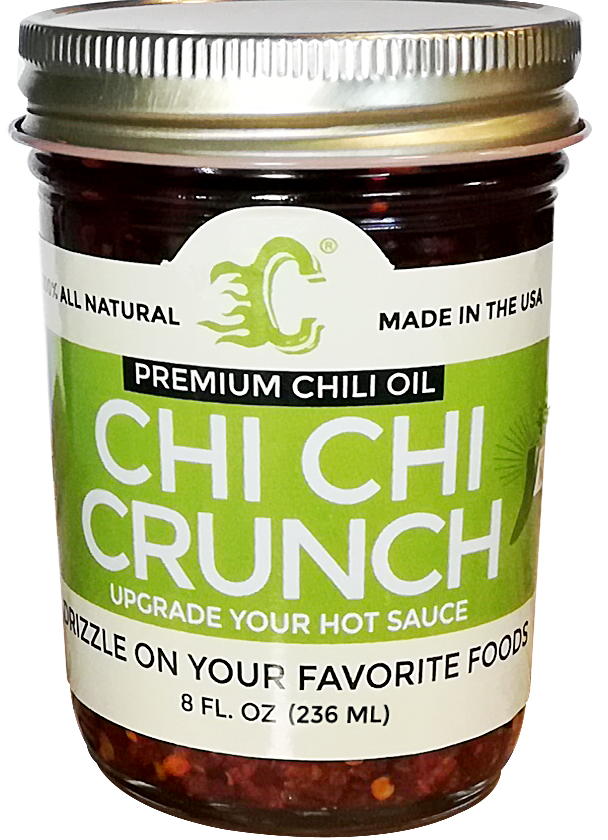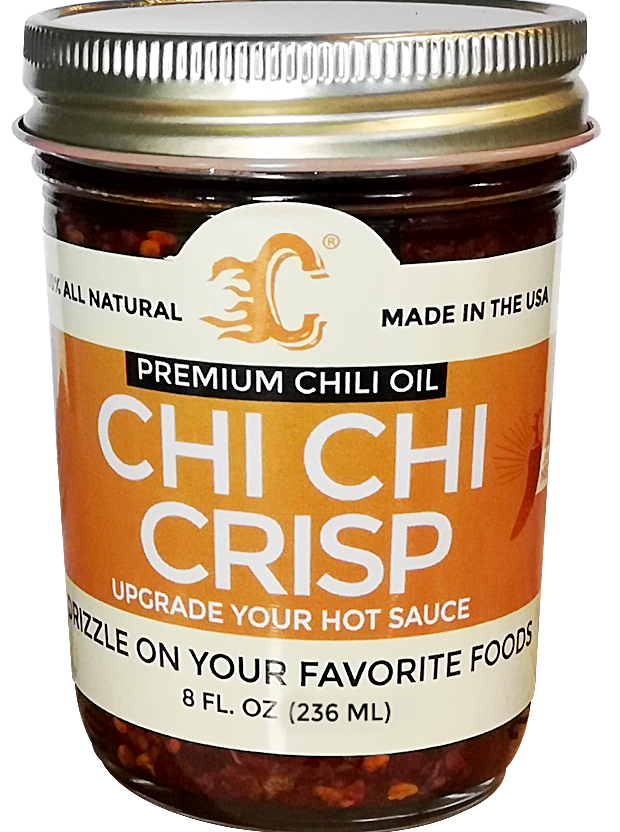 They are the extension, the babies of our most popular and our flagship product - Chi Chi Pepper. Chi Chi Crunch, our second product, has been catching up fast! It has its own loyal fans and a life of its own! Then we thought there's a missing link! What about the Medium? For those who like spicy but not over the top spicy people. Therefore Chi Chi Crisp was born, nickname- the Missing Link!
Our chili oils are delicious and unique! They are not like any of the ones you get in the Asian grocery stores - we have tried them all! The freshness and crunchiness of our chili oil, with a mediterranean olive oil base, slightly smoky flavor, and a delightful crunchy texture, it makes your food so much more fun to eat
Because we hand-make them in our local commercial kitchen in Las Vegas. They are super fresh and not stale like many other chili oils that come from overseas factories and can sometimes sit in a warehouse for months.
We have many local chefs and restaurant-owner customers that love our products. Las Vegas have some of the finest restaurants in the country! It is such a compliment! So we always give them the wholesale price, and many use our chili oil in their restaurants.
We still offer Chi Chi Fire - it's our novelty, iconic product. It's the hottest chili oil made by Habanero, Thai Chili, Ghost Pepper. It surprised us how popular it is at our local Farmer's Market! The hand picked and baked Habanero really brings out layers and layers of flavors. It's crunchy, spicy, aromatic, and very tasty! It gives a full, sensational satisfaction to the spicy lover's taste buds!
When we decided that we should attend the Nature Products Expo West, it was a last minute decision, are we ready to bring our product to the masses? We go into many aspects, look deeply and honestly at our production capability. We are a start up, we can't fulfill enormous orders yet, but we will in the near future. Going to the Expo West we want to learn and network with distributors, potential buyers. At this stage, we just need to step one foot in and the rest will follow.
We think growing slowly and steadily is better than growing too fast or not growing. Our goal for this trade show is to learn as much as we can, and meet the all the players in the industry! We will love to get orders from the natural food stores, gift shops, up-scale neighborhood grocery stores and restaurants, and from our local Las Vegas grocery stores - our home base!
After one year making chili oil, we have learned a ton and have a good sense and a clear strategy of how to expand our production and scale our business properly. From our growing nationwide sales on Amazon and many five star reviews, we believe there's a bright future for our premium chili oils, one step at a time! We hope you will see our products on the shelf of your favorite local grocery stores soon! Until then you can always buy them through our website or Amazon Prime! If you are like some of our biggest fans, they order 6 or more at a time, just give us a call, we will give you a discount!
Thank you to all our dear customers!