Chi Chi Crisp Easy Stir Fry Vegetables
Cauliflower

Broccoli

Celery

Onion

Chi Chi Crisp or Chi Chi Crunch

Olive Oil

Salt or Soyce

Herbs (Optional)
Years ago a headline news story in Taiwan caught my attention, a little girl was diagnosed with cancer, she was given treatments from medical professional, and strictly ate six different vegetables everyday, in less than a year she was completely cured! I was amazed! Eating healthy, lots of vegetables, fruits, and avoiding processed foods, junk food, and sugar, is the most essential part of healthier living. Of course exercise regularly, have a good night sleep, and keeping a positive attitude will do wonders for your well being!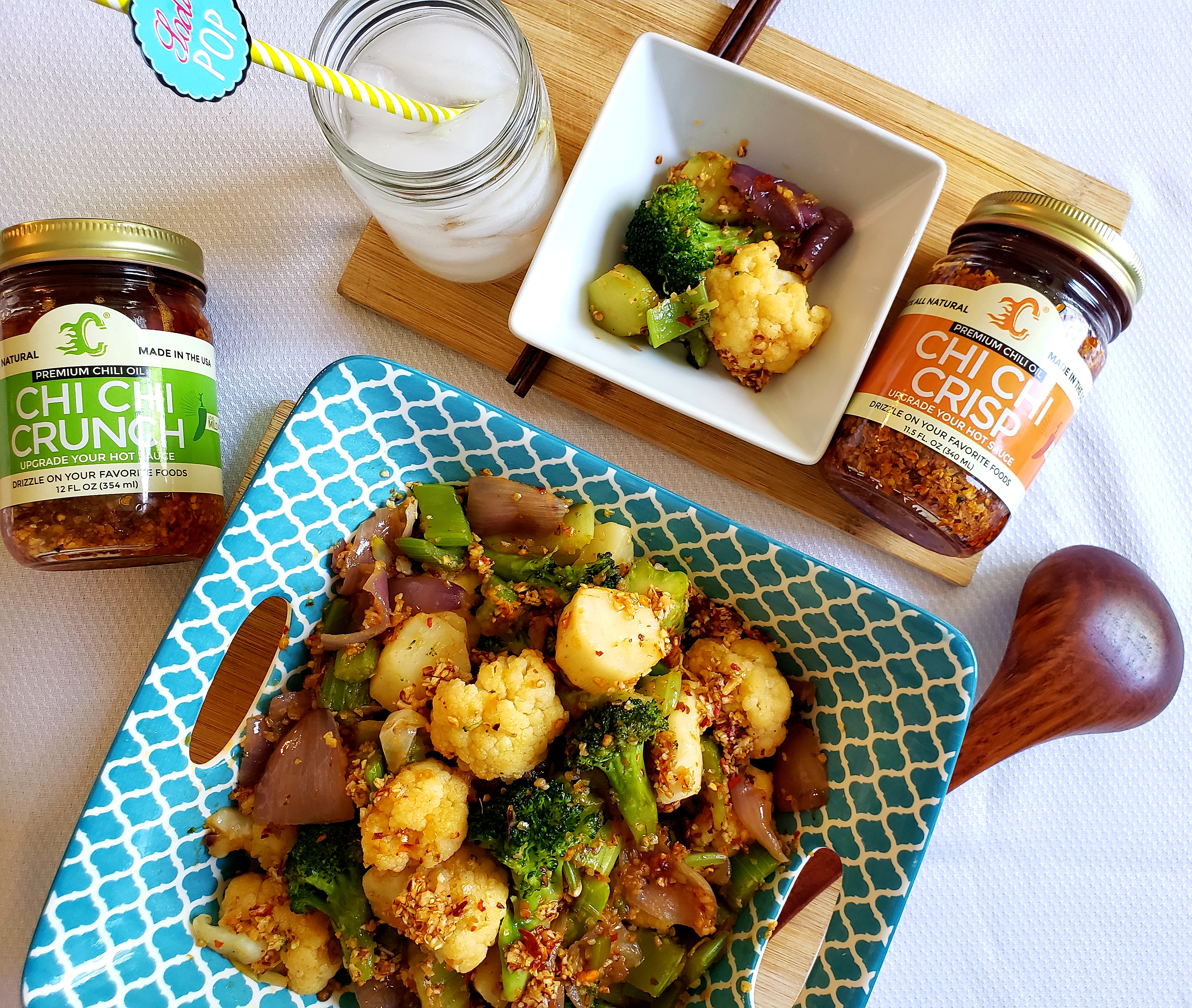 We are all so busy, eating six different vegetables to some is almost impossible. I think we should aim for at least three to four vegetables a day and at least one to two serving of fresh fruits. I am sharing this very easy, stir fry vegetables recipe which Joe and I are eating many times a week. It's so delicious, super healthy and so easy to prepare, we can't have enough of it! I use four simple vegetables as you see, you can use any of your preferred vegetables too like asparagus, summer squash, jicama, cabbage, and much more.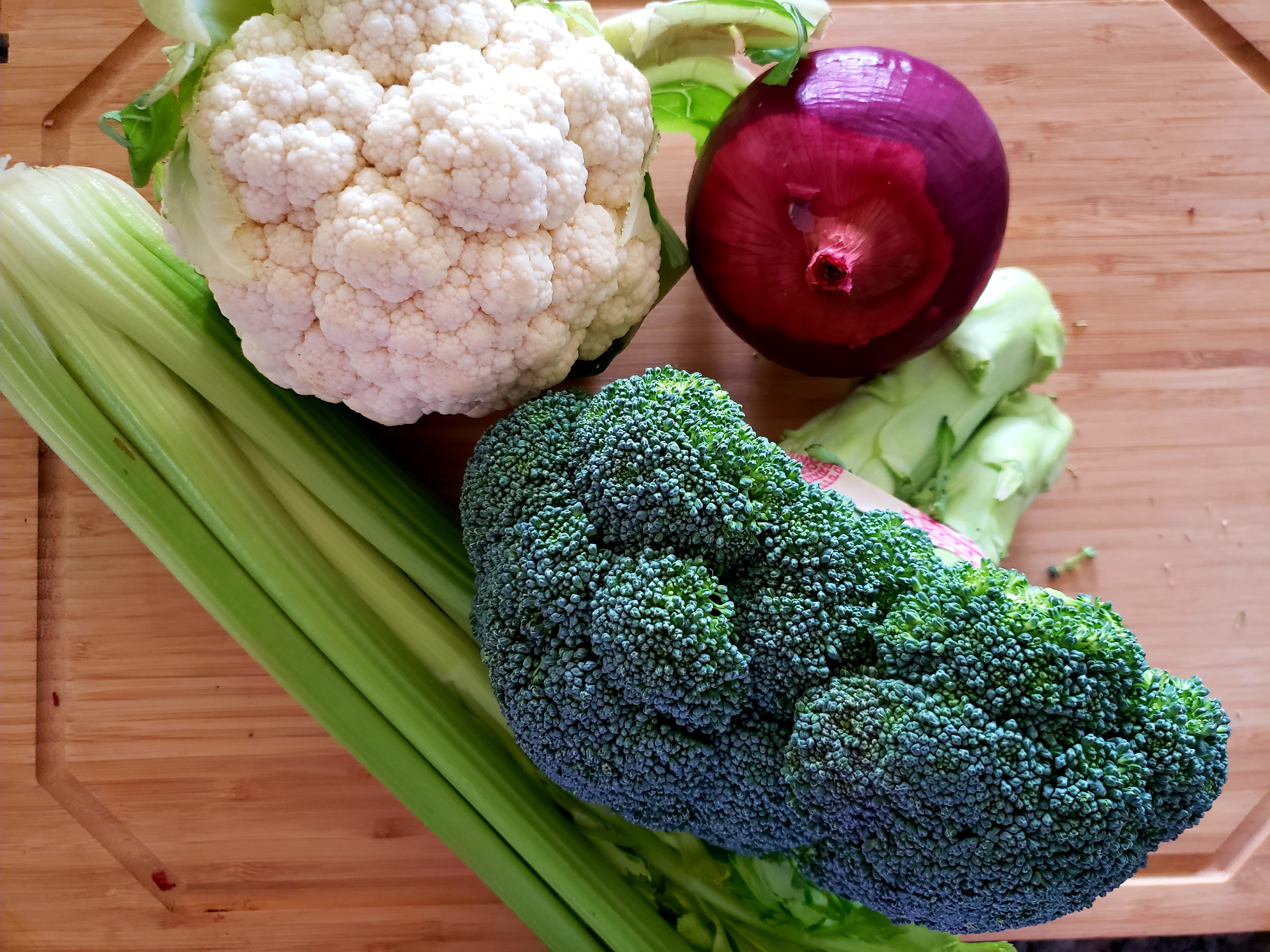 Cut the vegetables the way you prefer.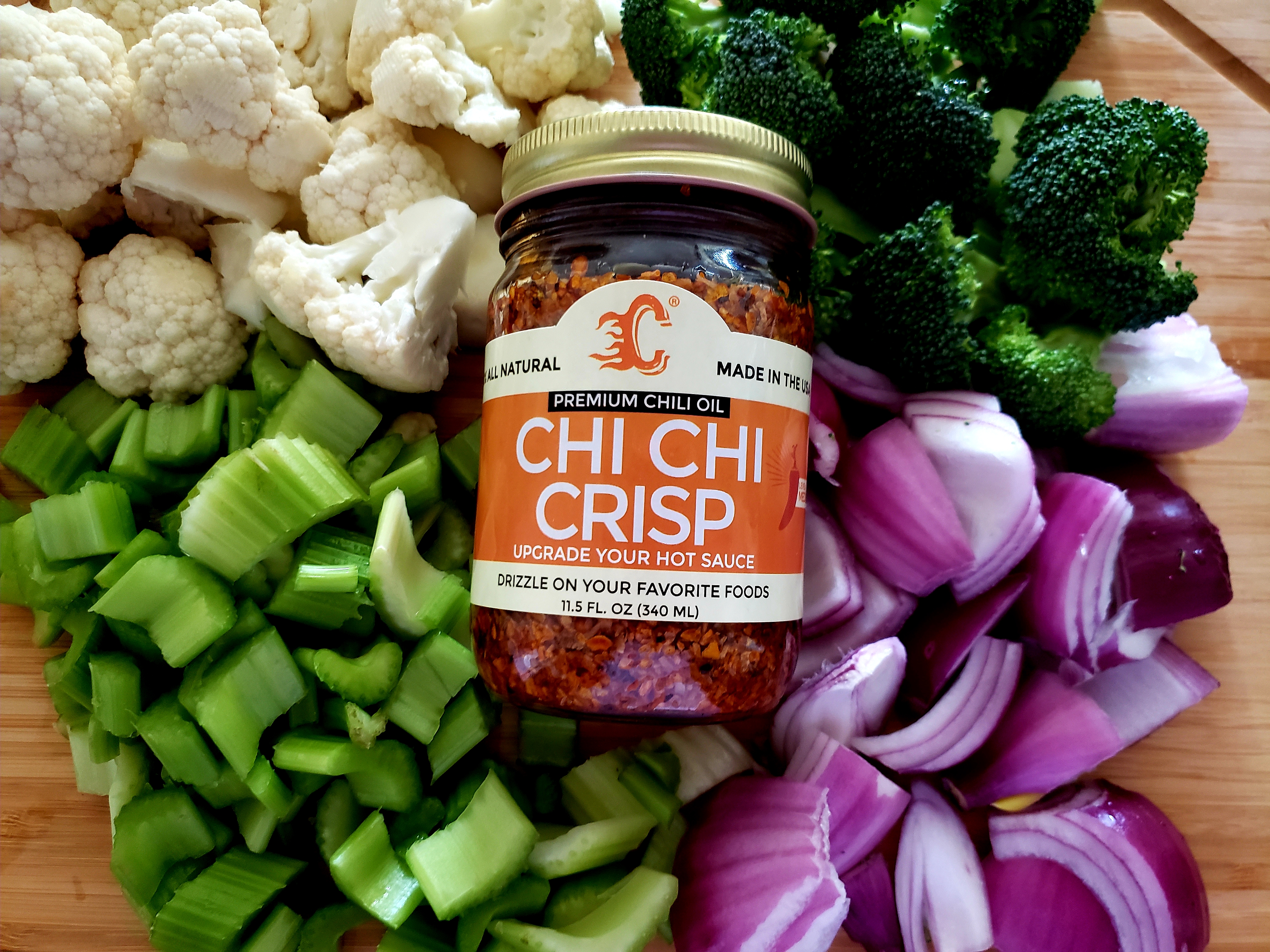 Heat the Olive Oil. Here I use Chi Chi Crisp Chili Oil. You can also use plain olive oil and add Chi Chi Crisp, Chi Chi Crunch, or Chi Chi Pepper Chili Oil at the end.
Shop Now for your favorite flavor of Chi Chi Pepper Premium Chili Oils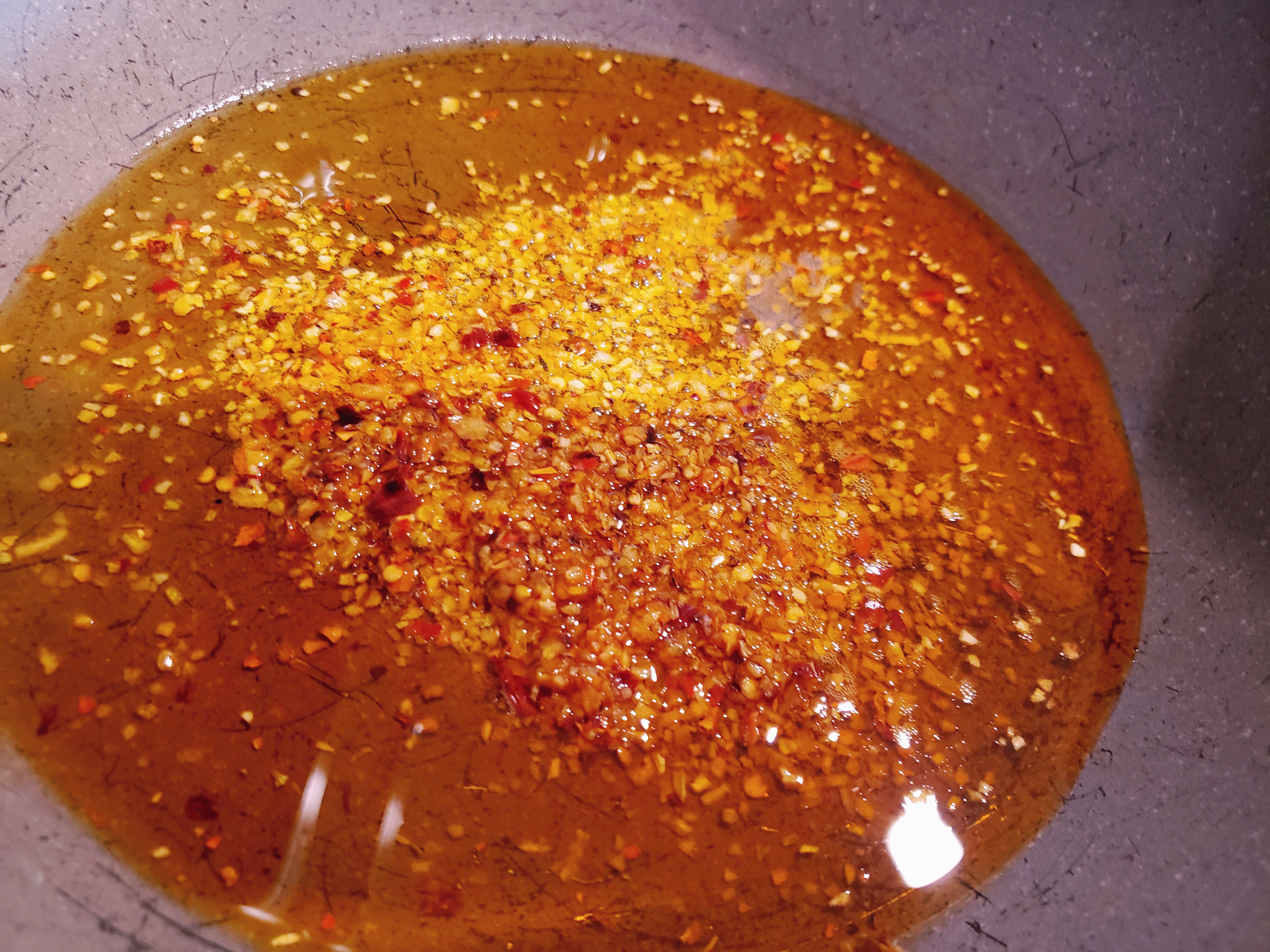 Add onion and stir fry it for 3 minutes. Helpful tip: Always cook the vegetables that will take longer to soften first.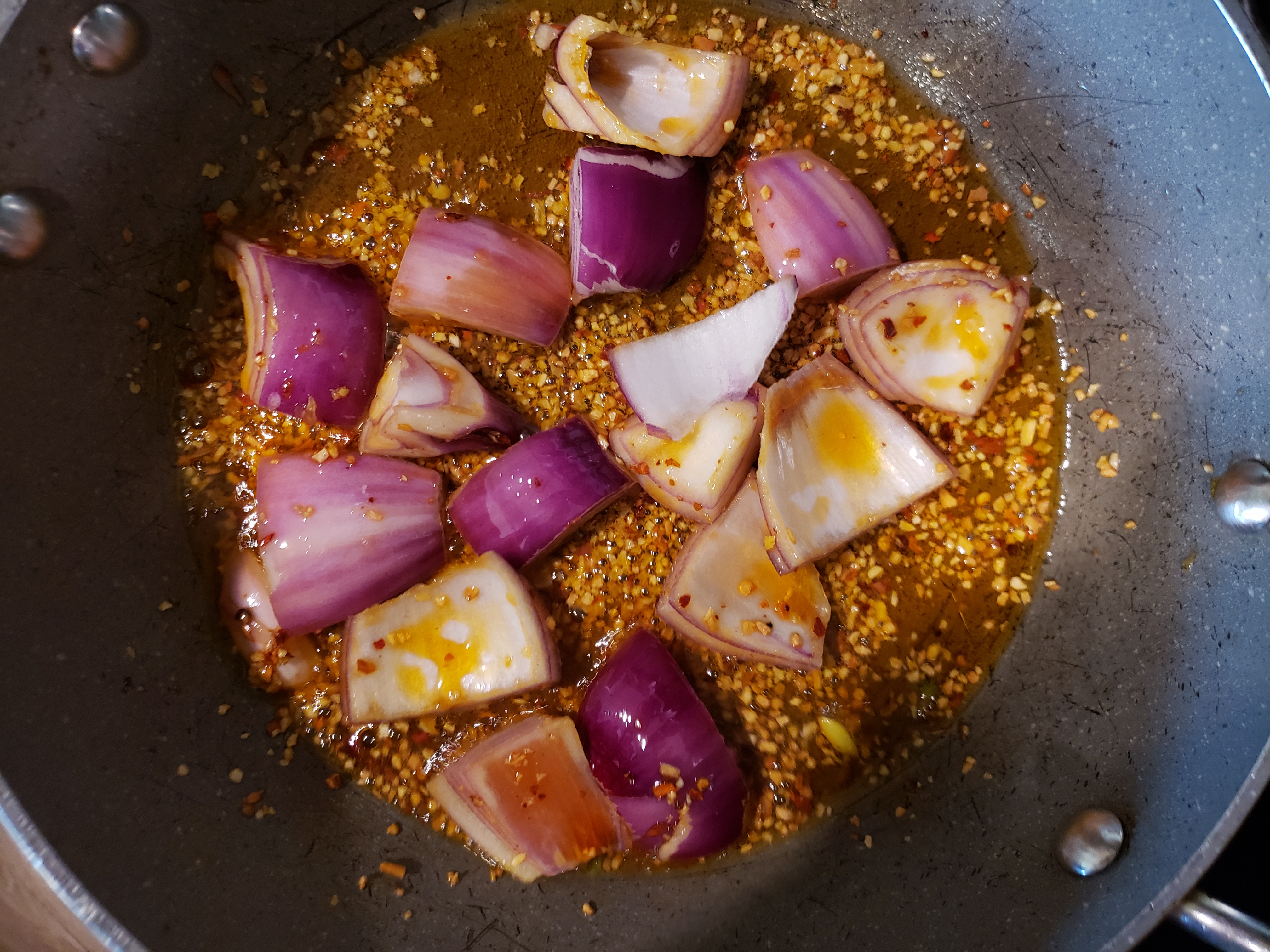 Add the rest of the vegetables...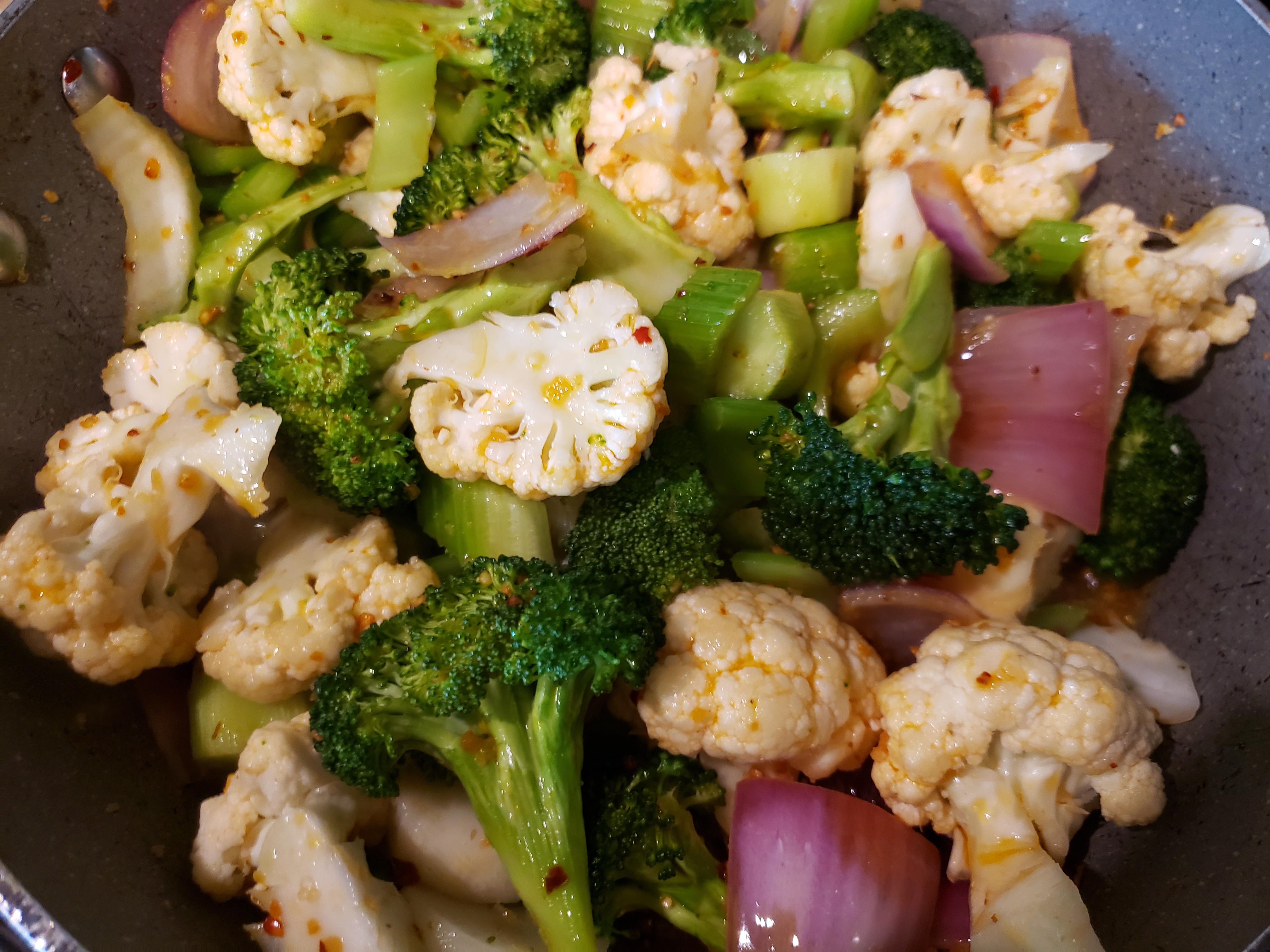 Cover up with a lid, turn the heat to low and let simmer. Stir it every 2 minutes, total cooking time is 8 to 10 minutes, the vegetables should be soft enough and the cauliflower is still crunchy.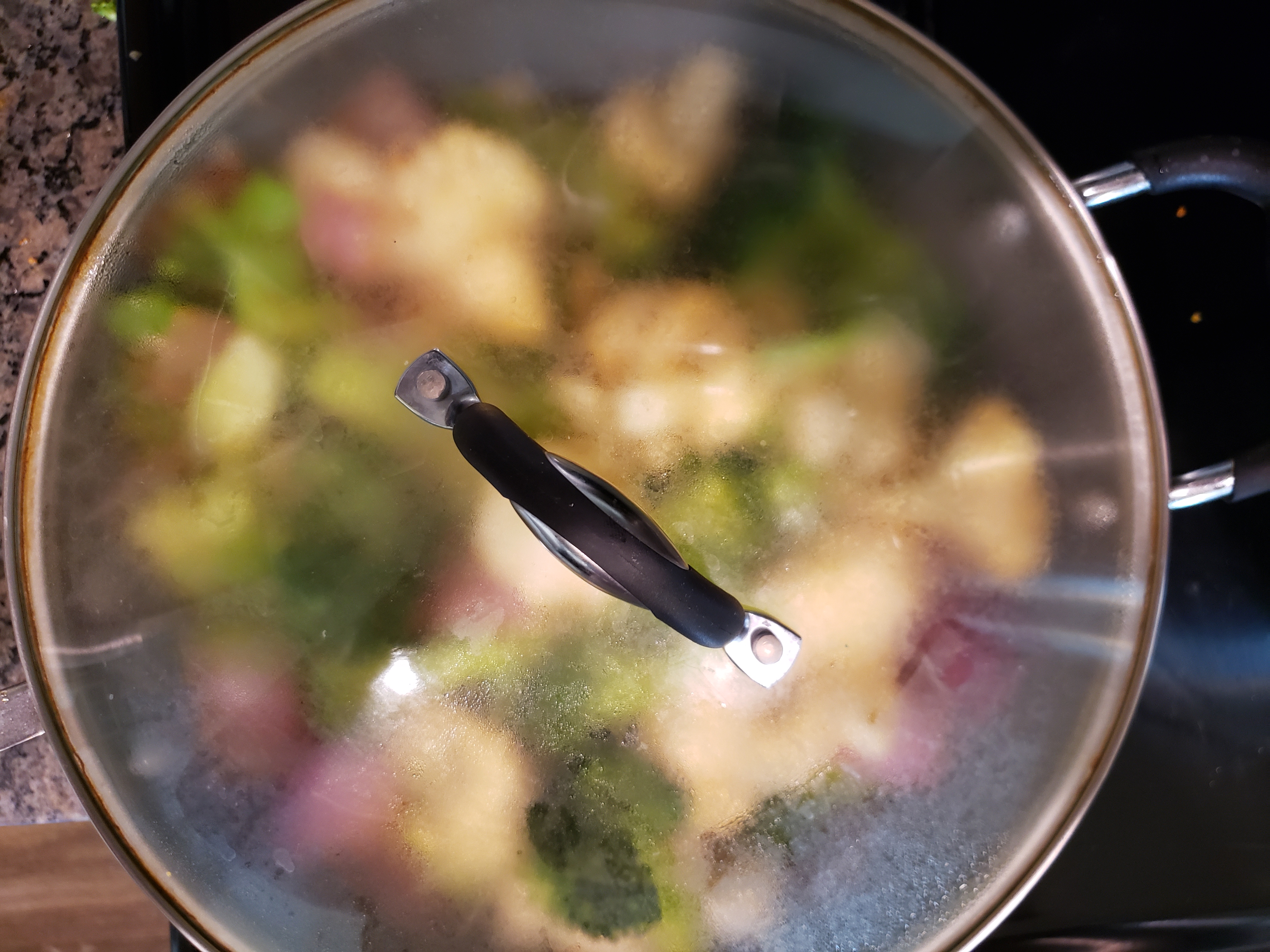 Add salt or soyce to tase, and add your favorite herbs.
Drizzing on some of Chi Chi Crunch, Chi Chi Crisp, or Chi Chi Pepper Chili Oil and mix them evenly. Serve!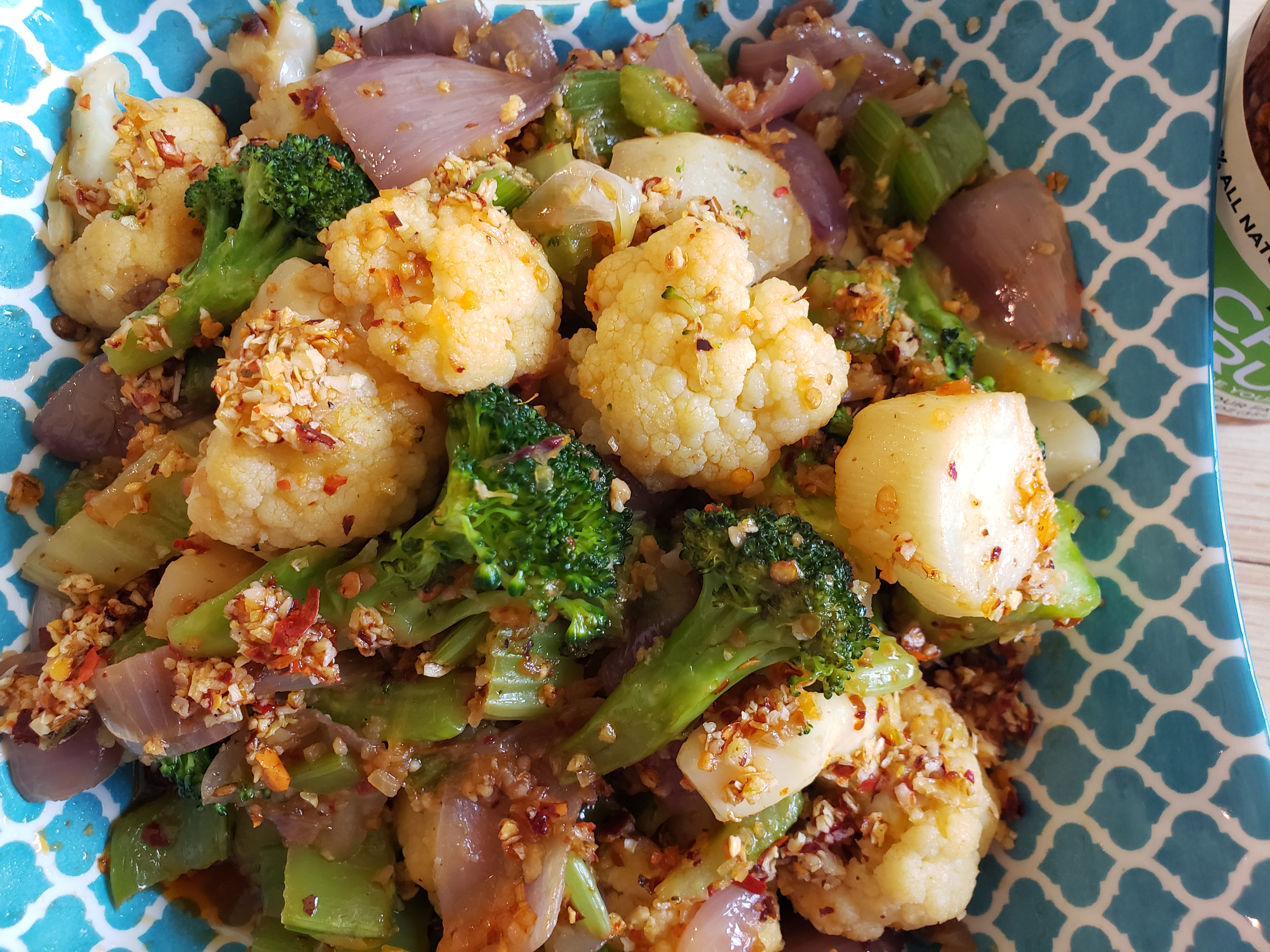 It can be serve as a side dish with a main course, or it can be a whole meal by itself! The flavorful oil will pool at the bottom making a delightful dipping sauce as you eat tall those yummy veggies!
ENJOY!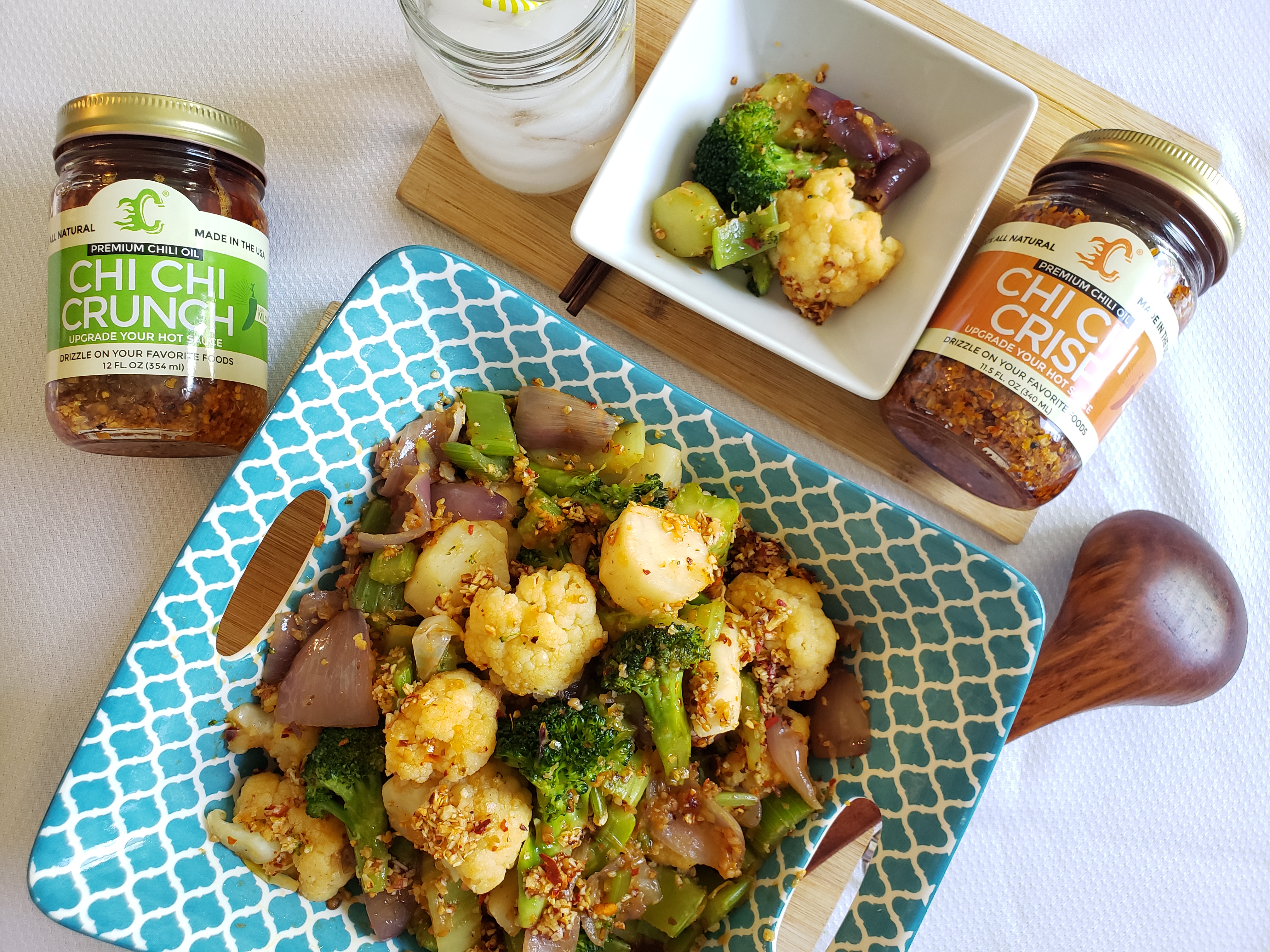 Shop Now for your favorite flavor of Chi Chi Pepper Premium Chili Oils!
##chi chi pepper chili oils ##stir fry vegetables with chili oil ##chi chi pepper prodcust