Chicken Piccata with Artichokes Pasta
Chicken breasts

* Olive oil

* Garlic chopped ( it's ok without it too )

* All purpose flour

* Sea Salt ( or Chicken Bouillon, or your prefer seasonings )

* Jarred artichokes & its juice ( or white wine )

* Capers & its juice ( or white wine )

* Summer Squash ( mushrooms )

* Any type of pasta
* Thyme ( Optional, or any other herbs for decoration )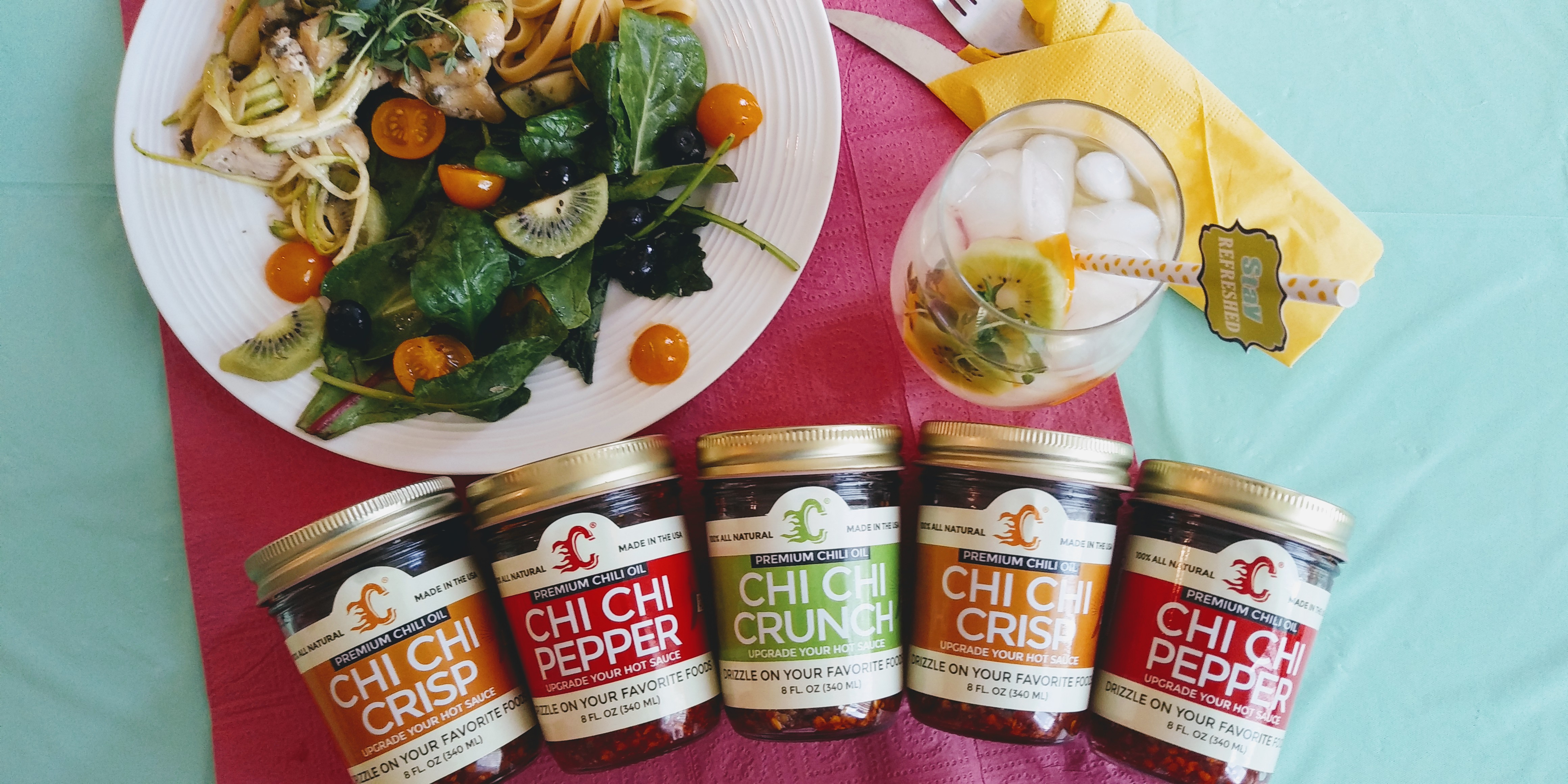 I really like to make all my recipes as simple as possible! Fresh, simple, tasty, and healthy! Chicken Piccata is my favorite Italian dish!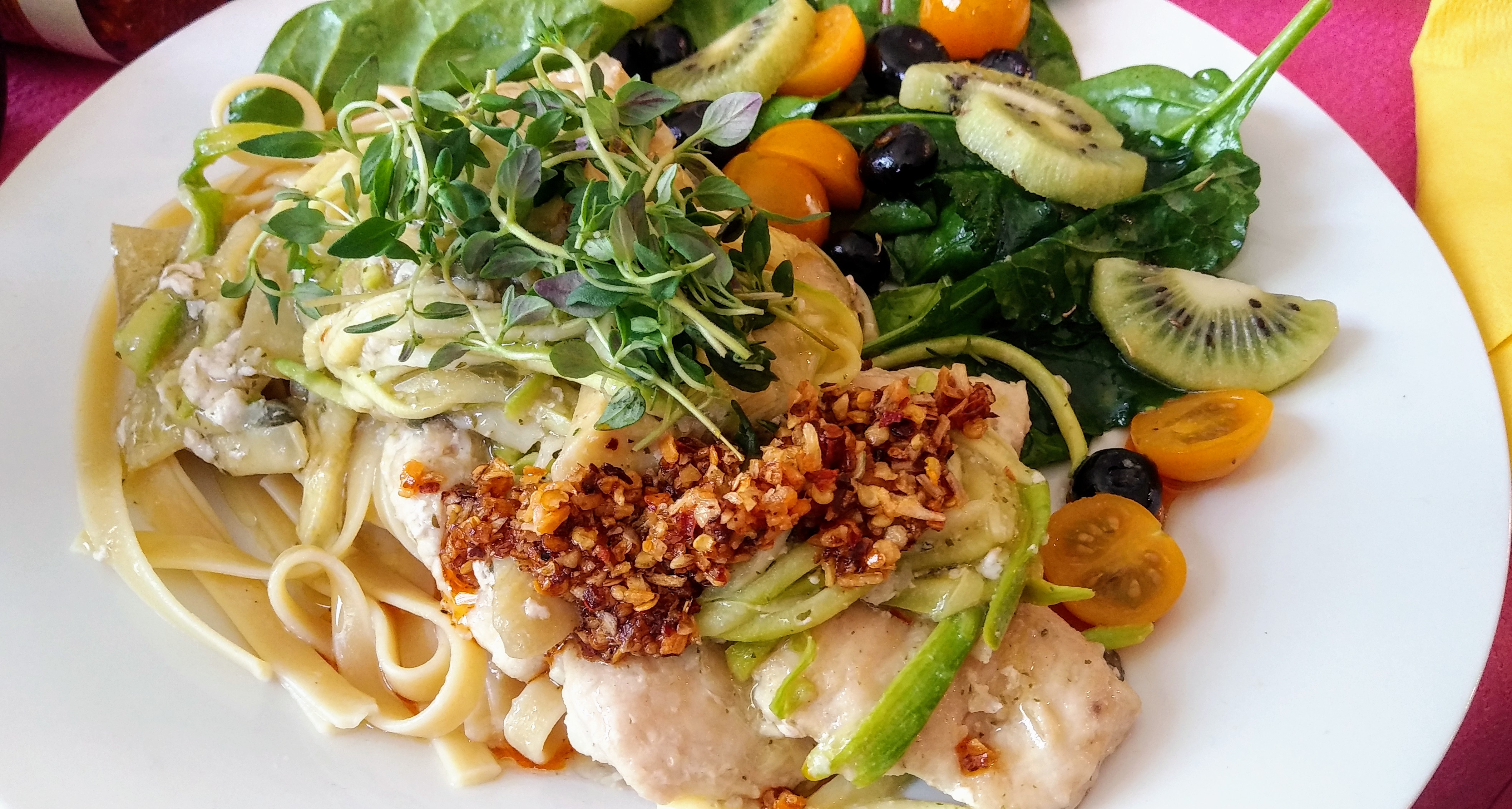 This is such a fun recipe and is so easy to make, and super delicious! It probably costs less than $8 to make it yourself but it will run you $20 to $35 in a restaurant!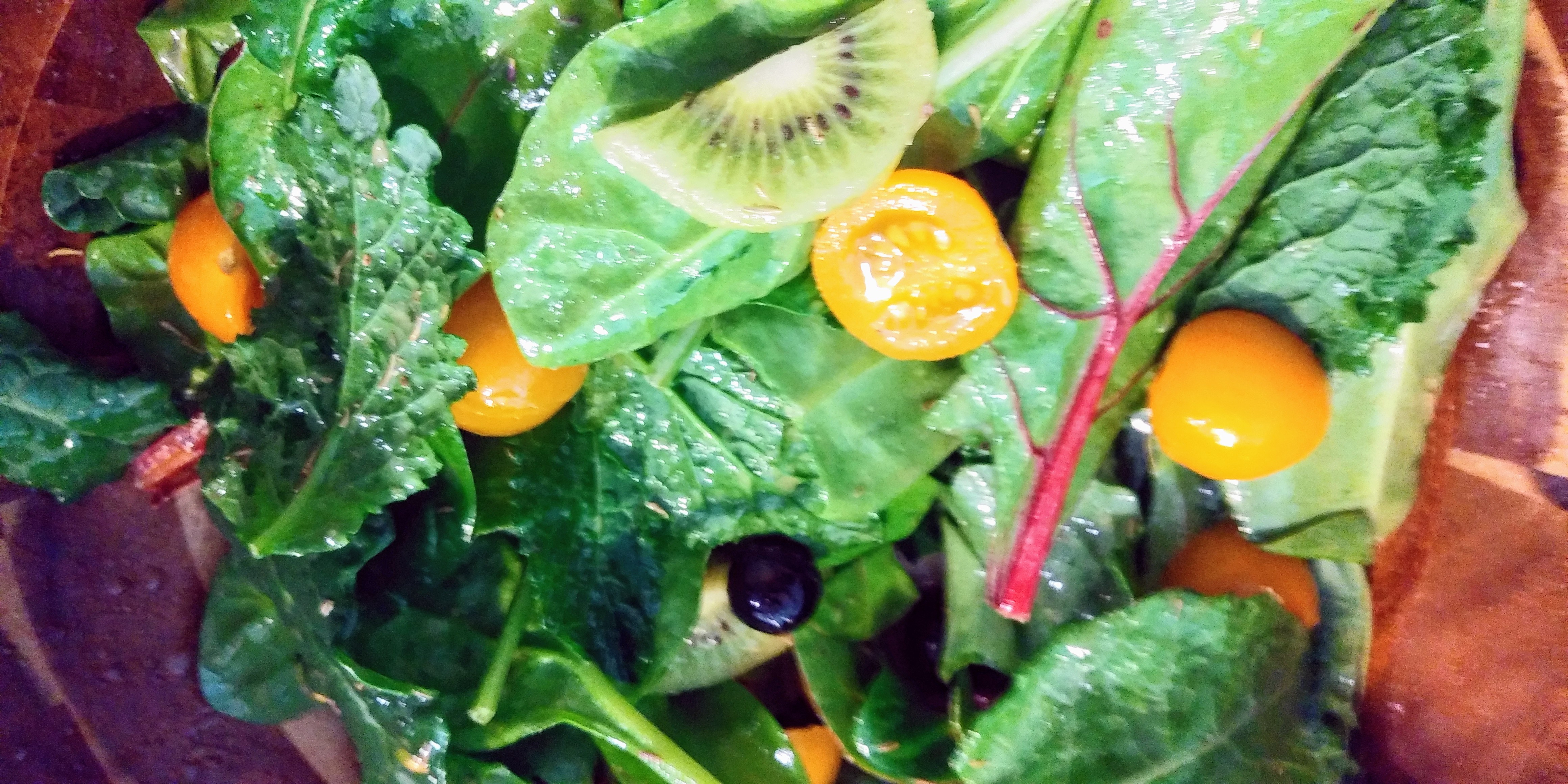 I went to the .99 cent store for some colorful decorative accessories for my photos, then I was delighted to see fresh Yellow Grape (yellow tomatoes), lavishy green Thyme in a small box with roots still growing happily in the dirt, bags of baby kale leaf washed and ready eat, 6 chubby kiwis, and a box full of plump Blueberries!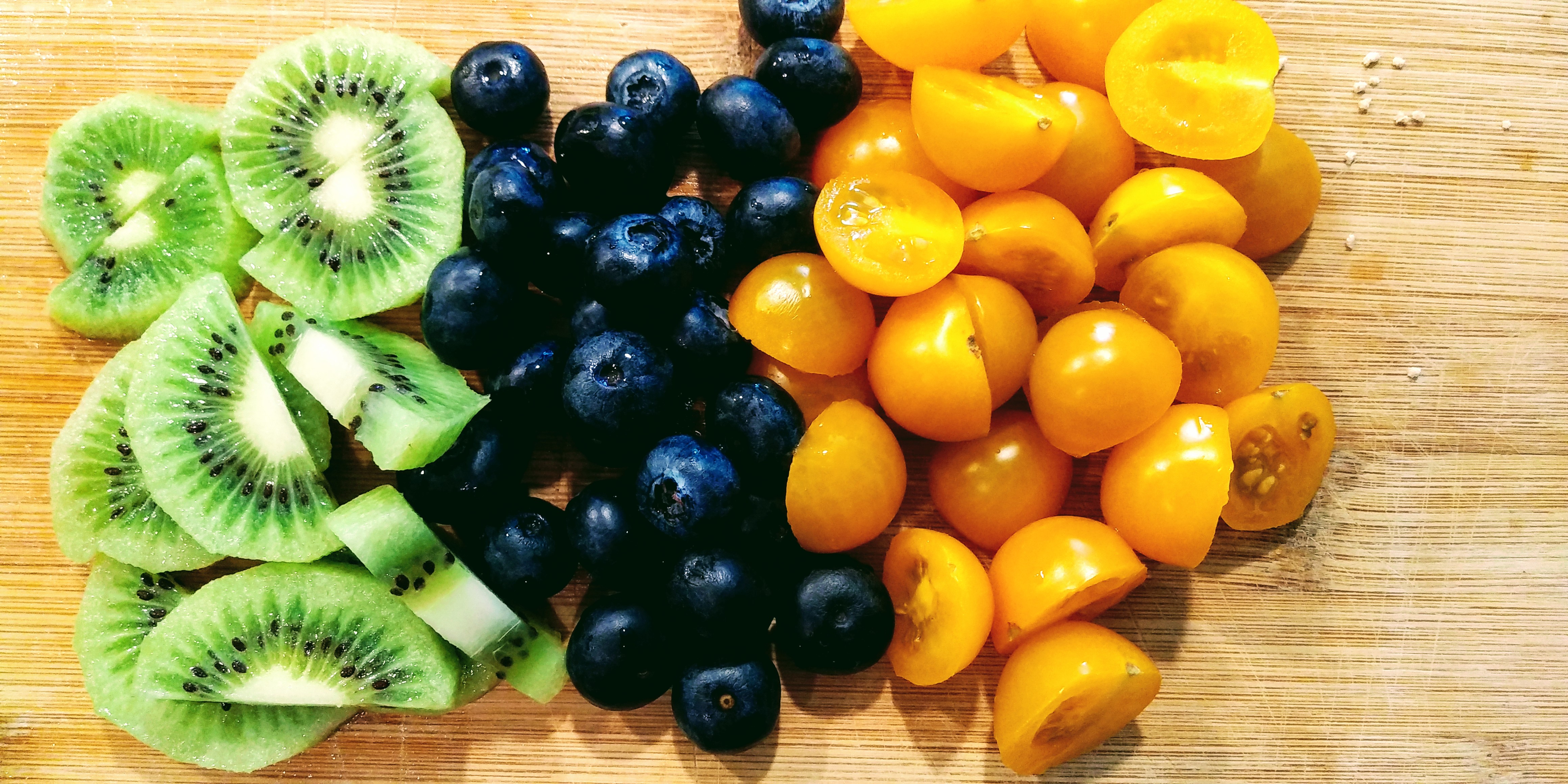 We are in the midst of the paddamic afterall, so I try only to go into the store when neccessary. I quickly grab these cute, little heavenly finds while wonderful ideas flood into my head, and rush my goodies out the door with excitement! It's hard to breathe under a two-layered mask!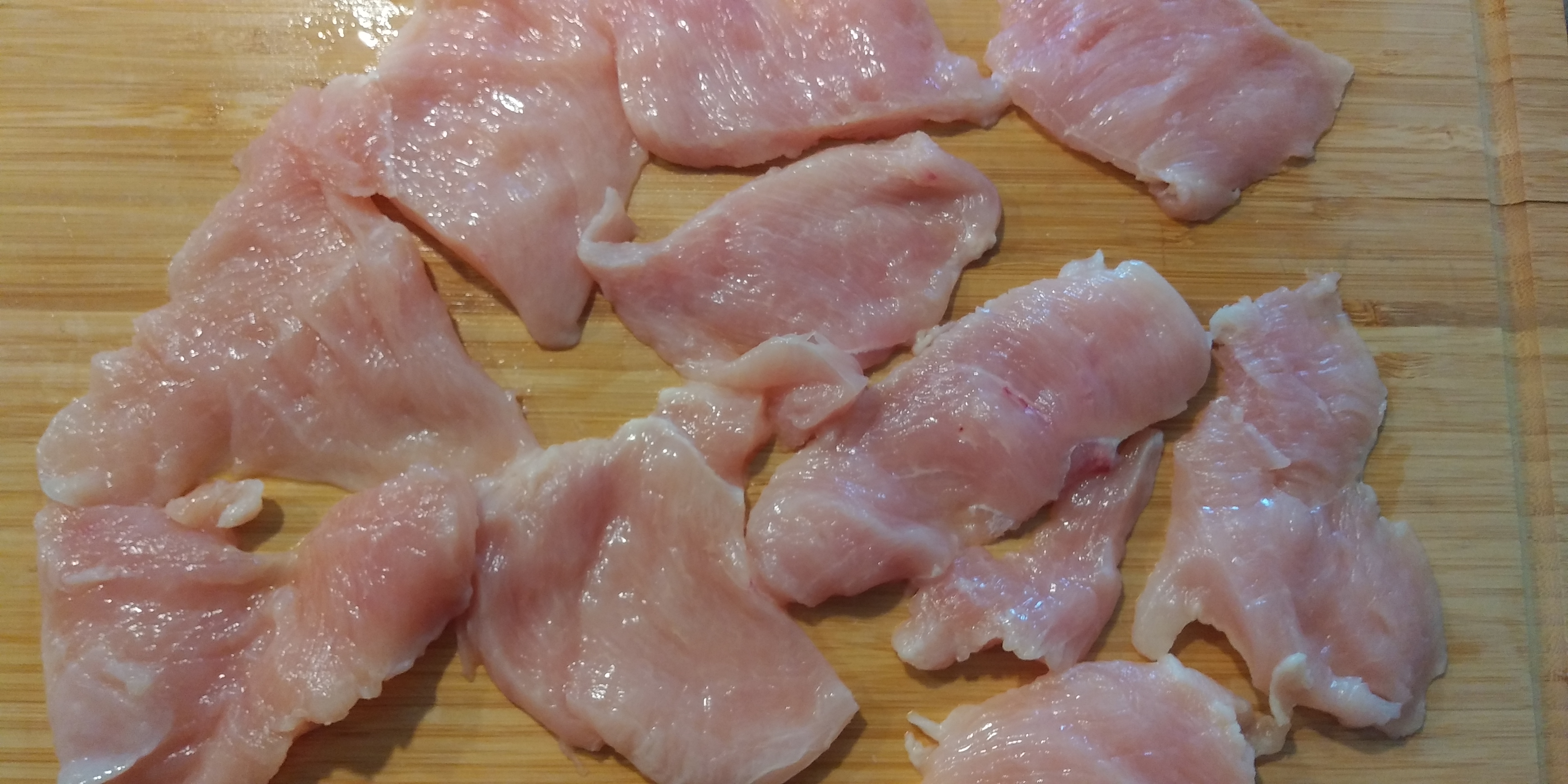 * Wash the chicken breast and cut the fat out. Lay the knife on the surface of the chicken meats, and slice it into thin pieces. Dip sliced chicken breasts in all purpose flour then tab out the extra flour on each slices. Chop the canned artichokes in cub size, gently crush the capers with a fork. Pour artichokes and capers, and the juice in a dish.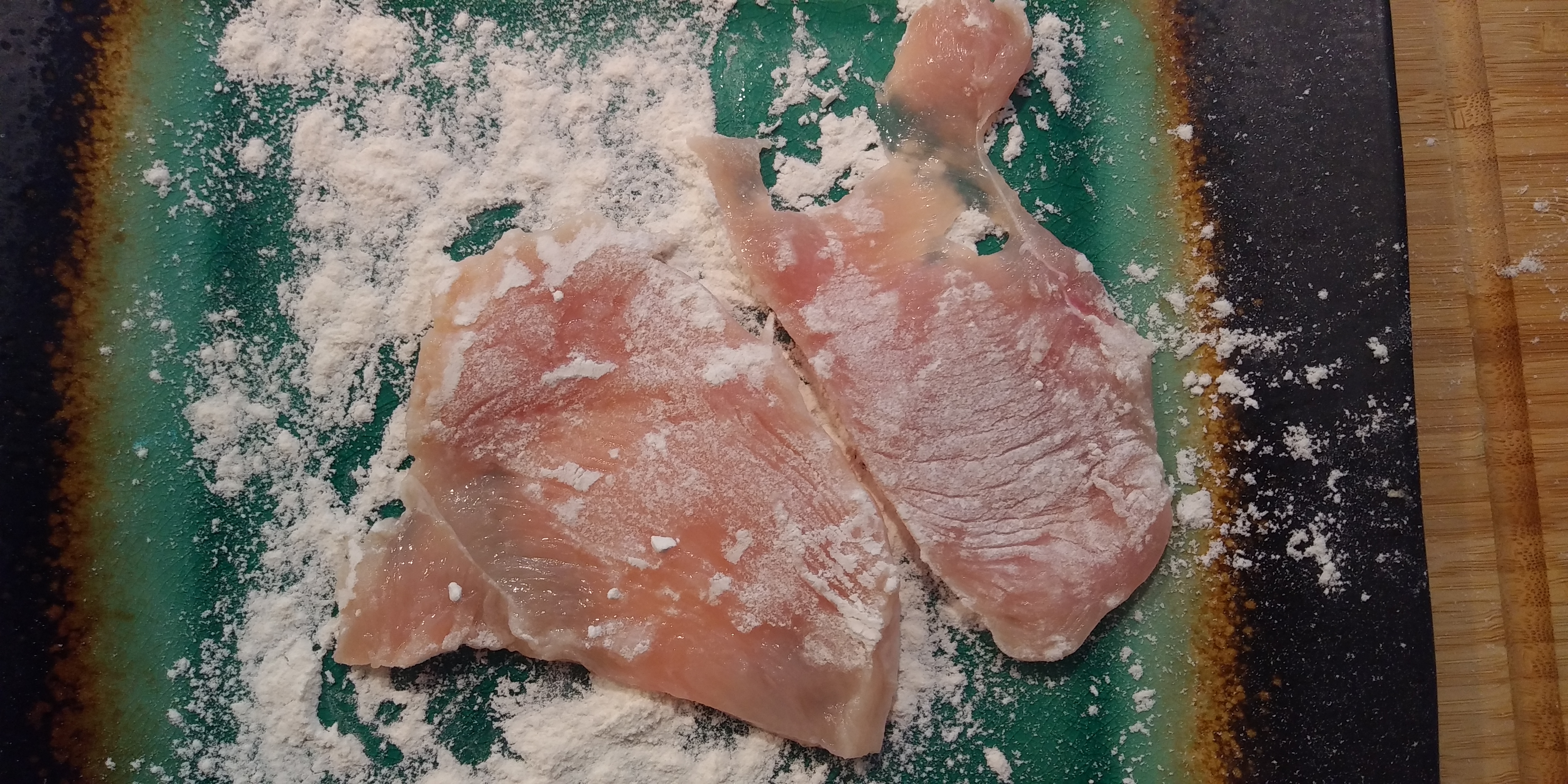 *Heat the olive oil with medium to high heat, add garlic when it's slightly sizzling. When garlic turns light brown, place the chicken slices evenly in the pan. Boil water for pasta. Peel and chop the summer squash into thin, shredded bundles.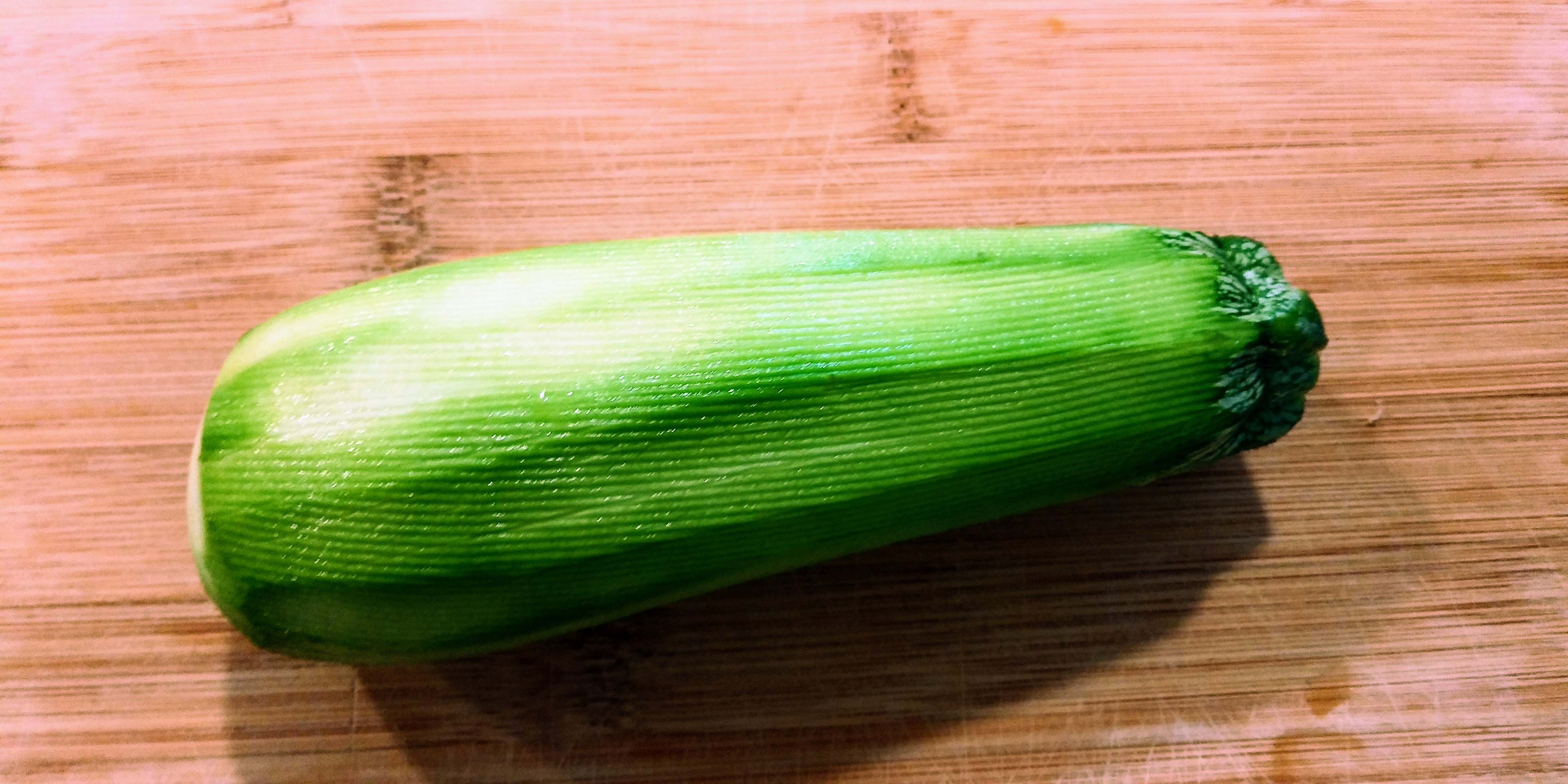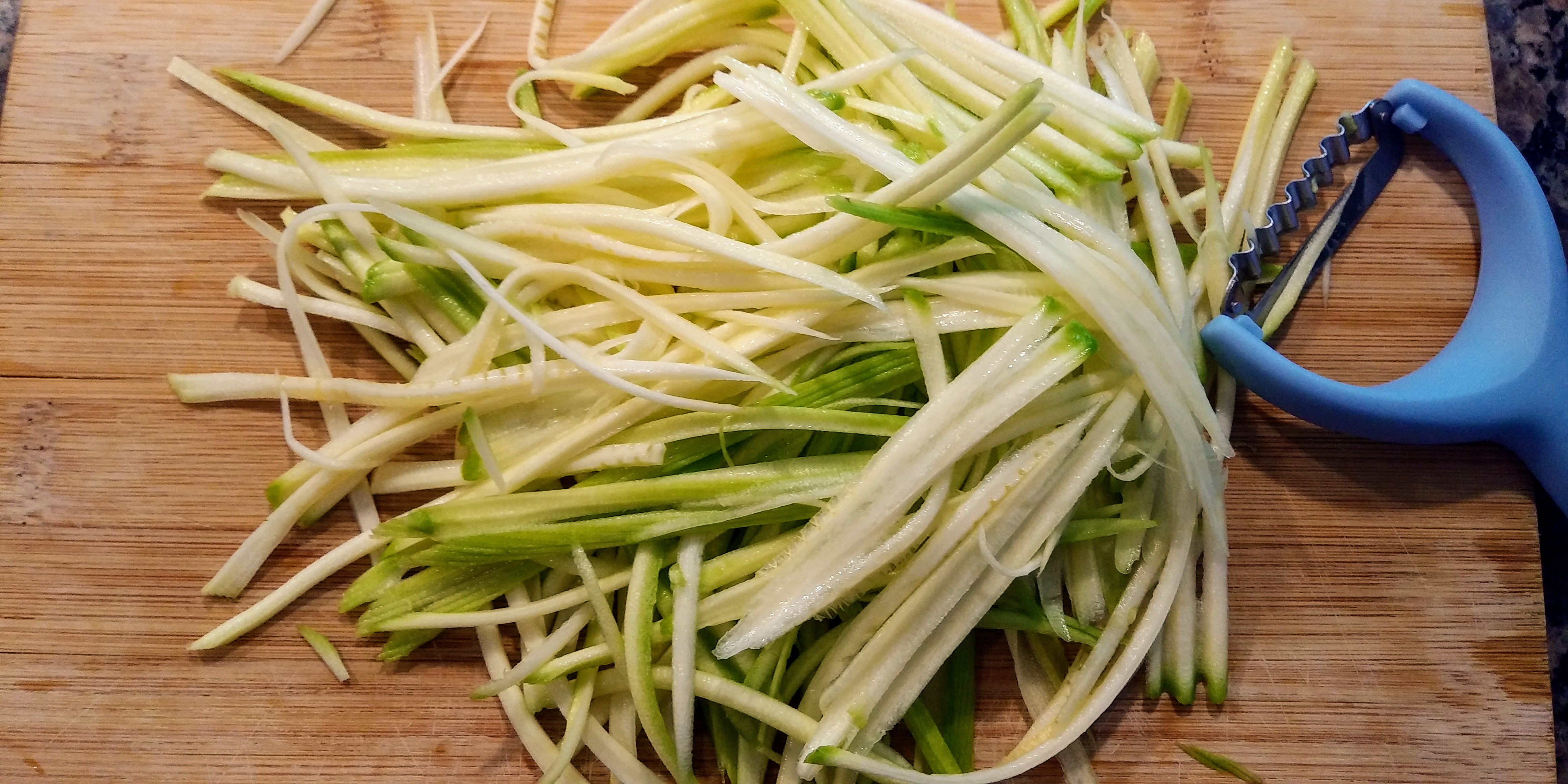 *Flip the chicken slices when the bottom sides are light golden brown.. Prepare the salad, I made my own dressing - apple vinegar, olive oil, sea salt, a few drops of soy sauce, dried thyme herb. Chop Yellow Grapes. Kiwis, mix them and blueberries with baby kale leaf and salad dressing, humm, so summery! Can't believe we are still in this darn pandemic, I hope you all are staying safe!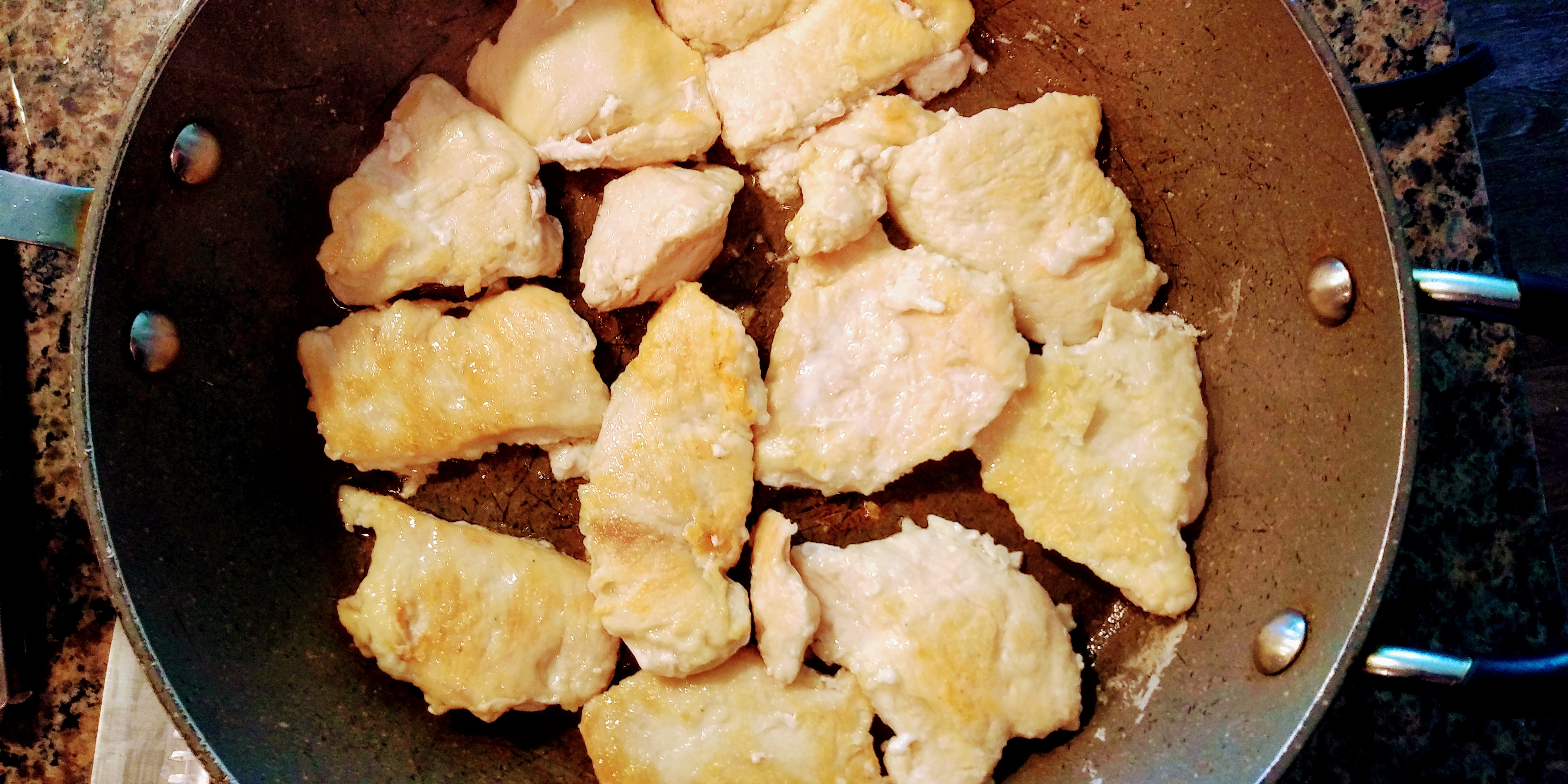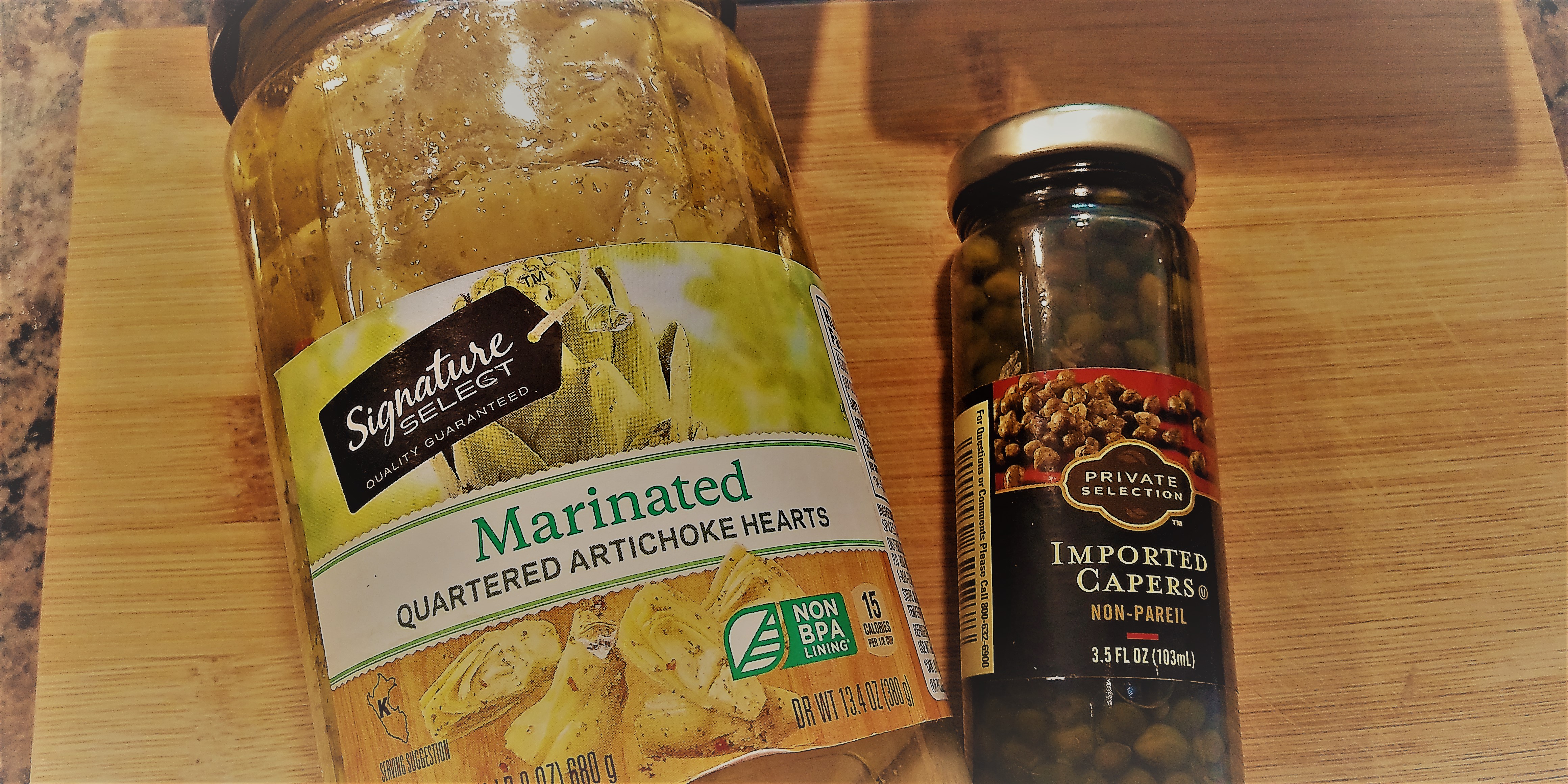 *When the chicken slices are golden brown on both sides, add the artichokes and capers, and salt ( or chicken bouillon, or your favorite seasonings, and white wine ) to the pan, mix them well with the chicken slices, cover it with a lid, for about 3 minutes. Add pasta to the boiling water.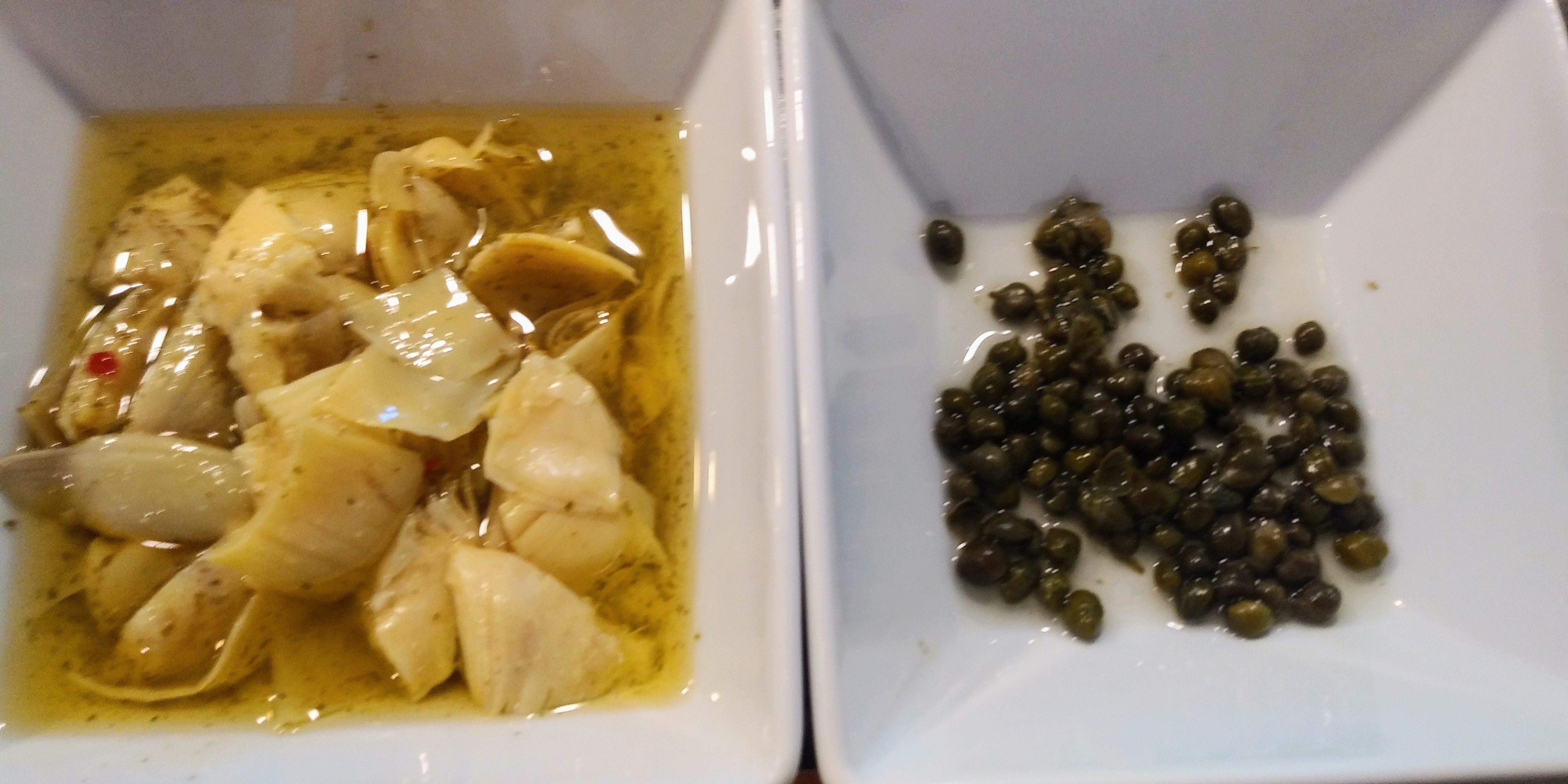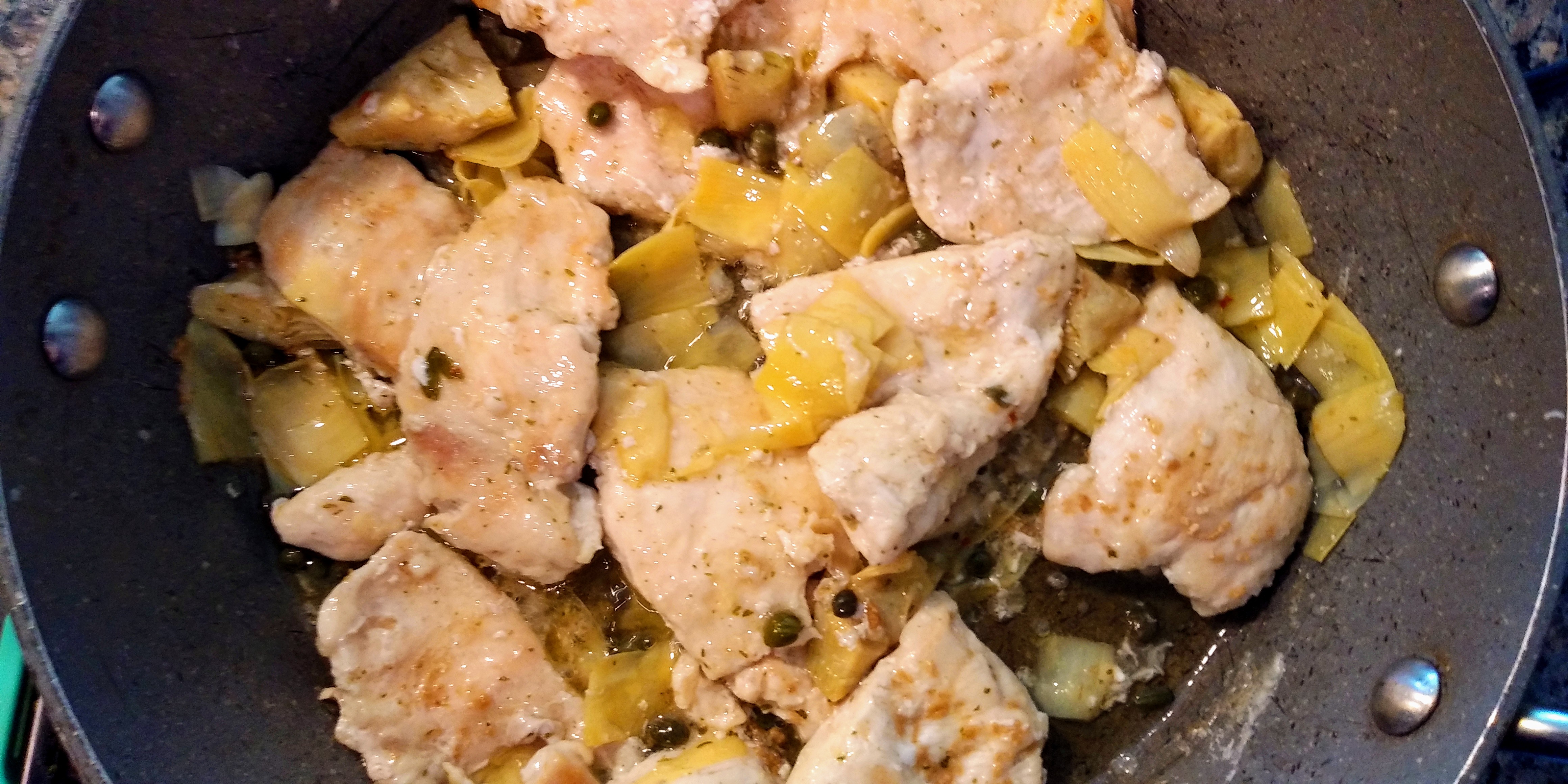 *Add shredded summer squash to the pan, stir them evenly with chicken slices until summer squashes are soft, and most of the juices are thicken and absorbed by the chicken slices, add more the juice of artichokes if needed. Drain the pasta, I usually cool it with cold water, it adds a little brittleness to each bite.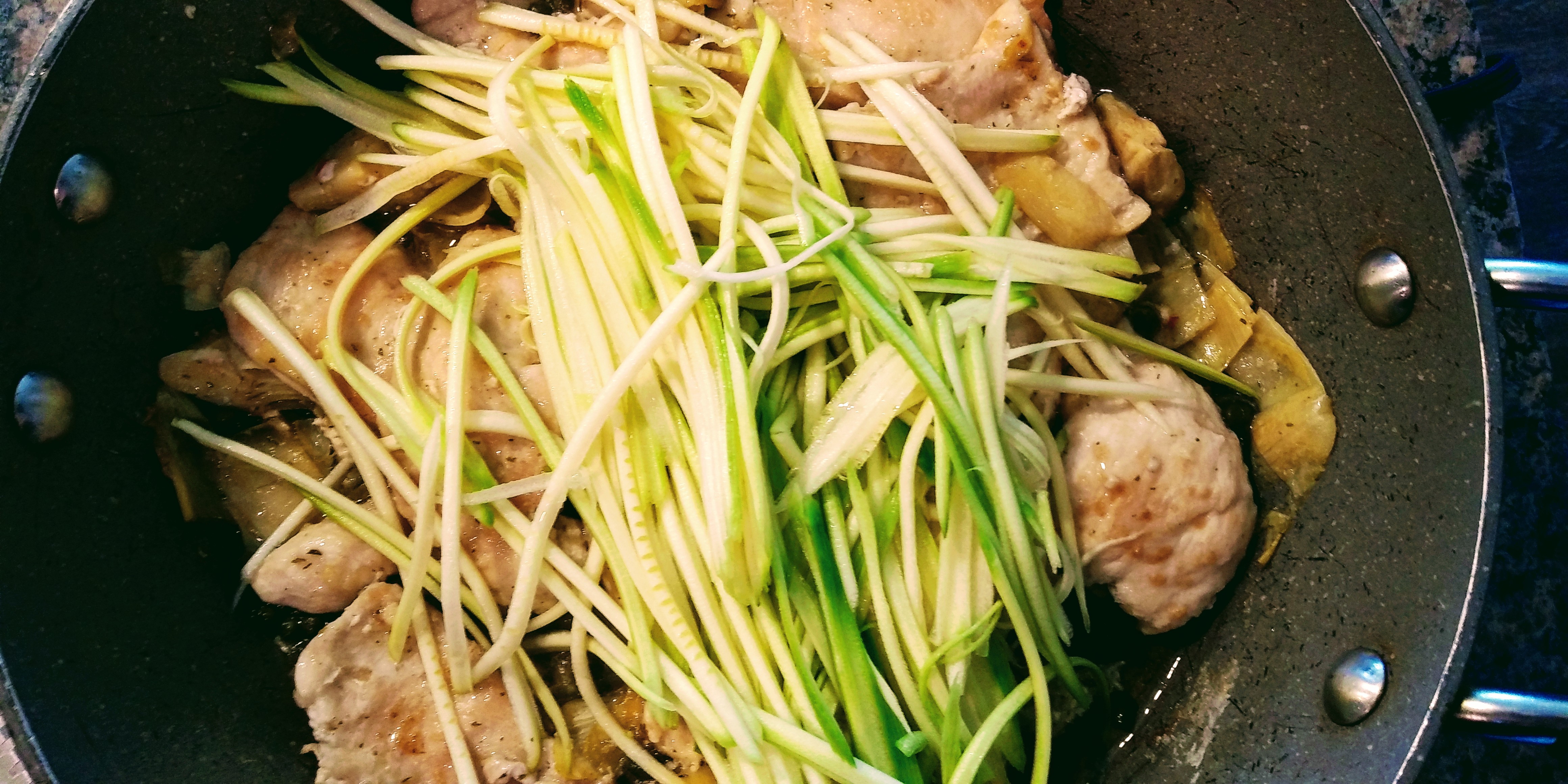 * Drizzle on some of our finest chili oil - Chi Chi Crunch ( mild ), Chi Chi Pepper ( Extra Hot ), or Chi Chi Fire (Intensely Hot, not joking!). And - "Serve!"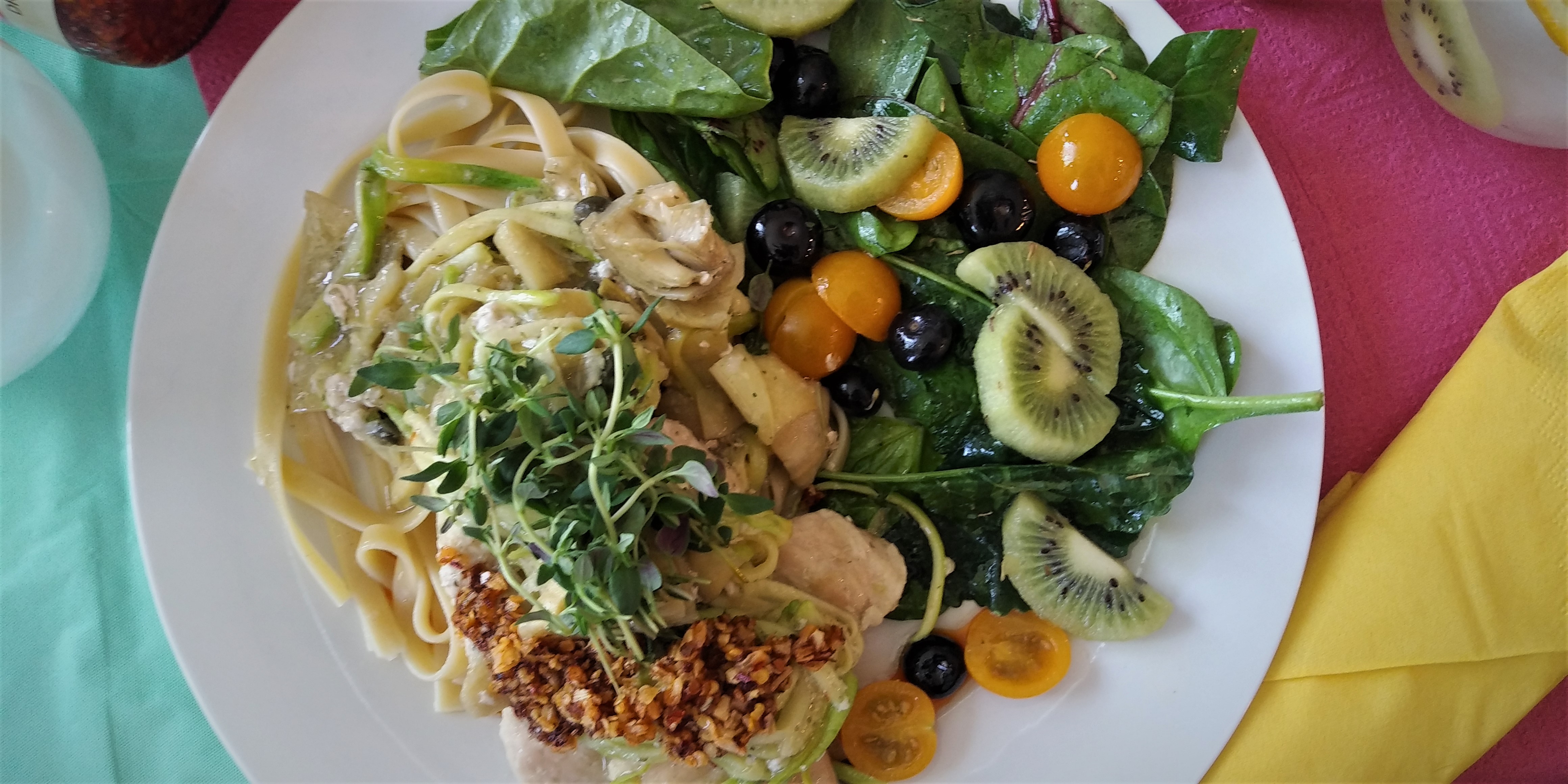 * On top I add fresh Thyme for a nice fresh look and I love the beautiful fresh aroma!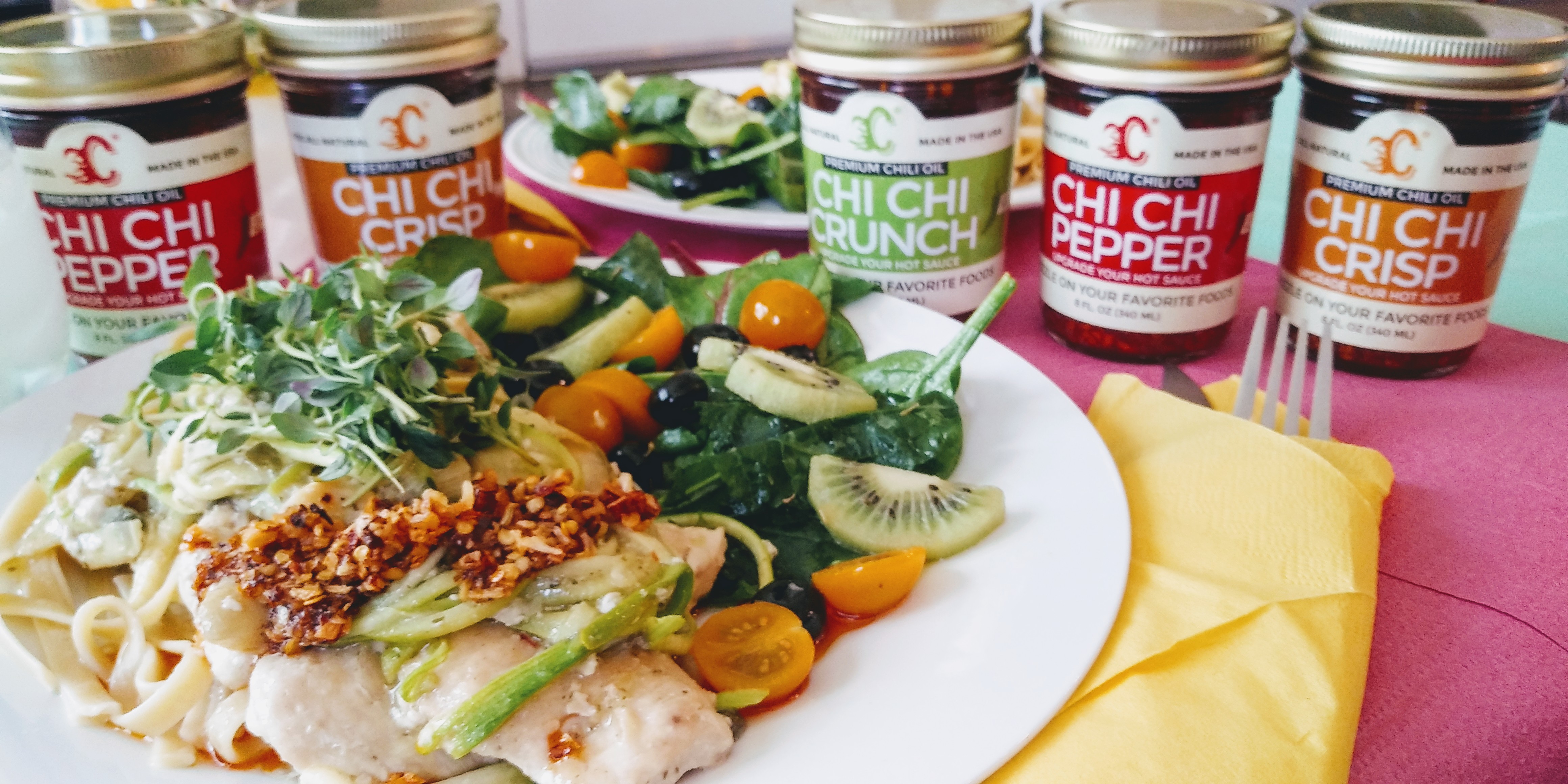 Most of the time I don't eat pasta, so I would just add another veggie like stir fried garlic & asparagus, or steam broccoli, again it's your meal, you do it how you like it. I only share the basis of this recipe, you can add your ideas and creativity into this classy Italian dish - Chicken Piccata with Artichokes Pasta, so yummy!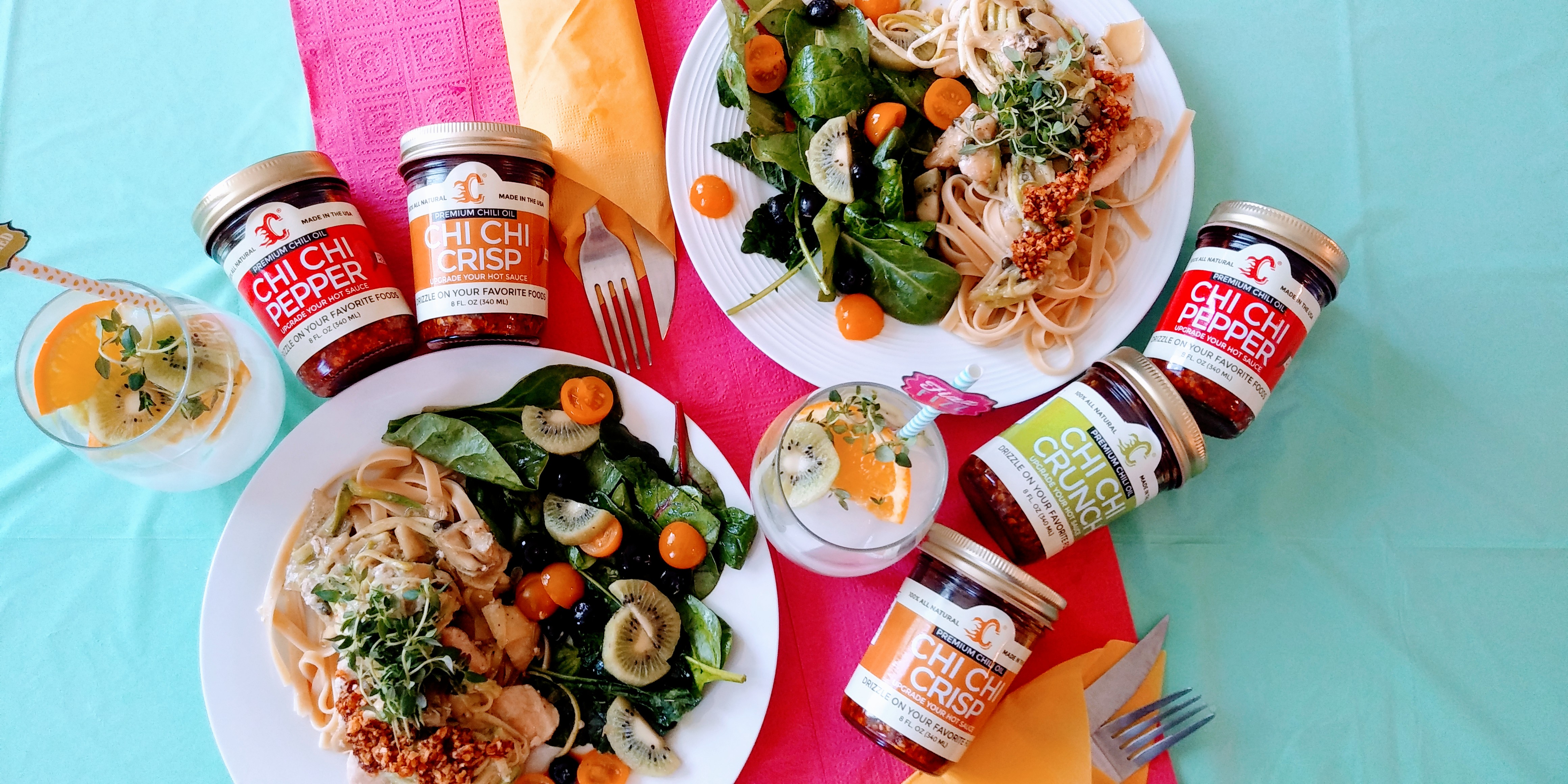 Shop Chi Chi Pepper Products on Amazon or right here on our website if you prefer. Enjoy and stay safe everyone!
#Chili oil recipes #Chi Chi Pepper Chili Oil #Chi Chi Crunch Chili Oil Mild #Chi Chi Fire Chili Oil Recipes #Olive Oil Chili Oil #Olive Oil Hot Sauce #Chinese Spicy Chili Oil